International High Academic Achievers Scholarship 2020
Applications open
Available to:
Commencing Students
Value: 25% of tuition fees every session.
This scholarship recognises and rewards excellence to eligible students with a 25% tuition fee reduction throughout the entire duration of the program. This scholarship is currently unavailable for the Bachelor of Dental Science and Bachelor of Veterinary Science. See Eligibility.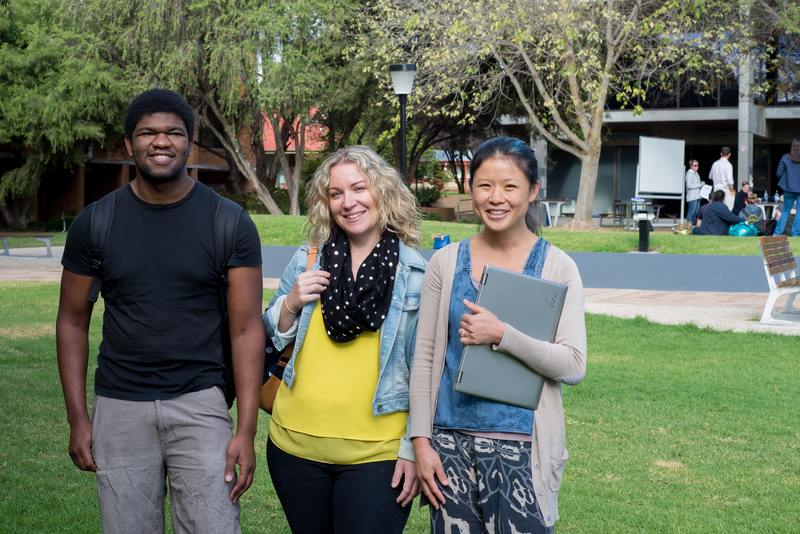 Eligibility
Available to
NEW Full-time International Students
Campus
Only available for applicants to our campuses in: Albury-Wodonga, Bathurst, Orange, Port Macquarie, and Wagga Wagga.
The scholarship is not available for continuing or transferring students.
Conditions
Applicant must be an international applicant for July 2020 intake on a regional campus.
Applicants for courses delivered at the Charles Sturt University Study Centres in Sydney, Melbourne or Brisbane are not eligible.
Applicants for Bachelor of Dental Science and Bachelor of Veterinary Science are not eligible.
When will applications close?
Applications are open for 2020 intakes & until further advice.
Guidelines
Who cannot apply?
International students studying via online from their home country
International students studying via Charles Sturt University's international partners in their home country
International students at a Charles Sturt University Study Centre
International exchange students
Continuing students – only new students will be made a scholarship offer at the time of admission.
Students awarded another scholarship would typically not be eligible.
Will I be notified that my application has been received?
Yes. You will be notified by email when your application has been successfully submitted.
Can I be awarded more than one scholarship?
Students awarded this scholarship may be eligible for other scholarships.
How are applications assessed?
Applicants must read scholarship criteria carefully before applying as scholarships are awarded based on the criteria for each scholarship.
Successful applicants are selected after a series of shortlisting processes, including a review by Charles Sturt staff.
From the final shortlist of strong applicants, it is up to a panel to determine the scholarship recipient(s). There will be no appeals process.
Conditions of scholarship
Scholarship is conditional on the student maintaining credit average and continued enrolment in their course. Students who transfer out of their regional location will not continue to be awarded the scholarship.
Applicants must meet the entry requirements for their course, including English language requirements.
Recipients will become active members of the student body and accept to provide information, testimonials and be featured in Charles Sturt Promotional materials as well as to develop student generated content, and become a real advocate for the student experience in our regional locations.
When will my Scholarship be paid?
Scholarships are subject to the student maintaining credit average and continued enrolment in their course.
If these conditions are not met, Scholarships may be suspended or terminated.
As long as the criteria is met, the scholarship amount will be deducted from tuition fees at the commencement of every session.
Can I defer my scholarship offer?
This scholarship cannot be deferred. The student must commence study in the session for which they were awarded the scholarship.
Can my scholarship be suspended or terminated?
Yes, if you fail to meet the criteria for your scholarship.
Termination of a scholarship will occur if the recipient is excluded from their course, if the recipient withdraws or cancels their enrolment or if the recipient fails to maintain satisfactory grades over a prolonged period. Scholarships will also be terminated if the recipient transfers to another university or place of study,
Termination of the scholarship can occur if the student doesn't support the marketing activities that was committed to get involved in.
Can I apply for an Approved Leave of Absence (ALA)?
For this particular scholarship, an Approved Leave of Absence may cause the scholarship's termination. Should the student not return to study within 12 months, the recipient may be liable for the scholarship amount. Please check with your International Student Liaison Officer for more information.
FAQs
When will I be notified of my applications outcome?
Your scholarship application outcome will be advised with your offer letter.
How many scholarships are on offer?
With the purpose of recognising the best applicants per intake, a reduced number of scholarships is available. 2 scholarships open for session 2020 30 (applications closed) and 1 scholarship for session 2020 60 (applications open).
Will I be considered as a commencing student if I am transferring from another Charles Sturt University course or I am applying with advanced standing?
Typically, no. Please contact us if you have any queries.
What are my responsibilities if awarded a scholarship?
You may be required to participate in a number of activities/tasks to promote Charles Sturt University to the wider community:
Provide photographs of your experience to Charles Sturt staff for use in promotional and marketing items
Submit an article about your experience with internal and external media groups
Speak to internal and external media for interview purposes
Post photos and/or updates through various Charles Sturt University International social media pages
You will also be required to sign a media release allowing your photos and images of you to be used for promotional and marketing purposes.
If your question isn't answered in the information provided on the website, please feel free to contact us for more information.
Where can I get help?
If your question isn't answered in the information provided on the website, please feel free to contact us at internationalclient@csu.edu.au for more information.
How to Apply
Once you have reviewed all the information about the scholarship, eligibility criteria and requirements, please submit your application by email to internationalclient@csu.edu.au and include the following documents:
Copy of your Unconditional Offer letter for a course at Charles Sturt University in Session 60 2020 (July intake).
Supporting documents that demonstrate high academic achievements (grades over 75% or GPA 5/7 or 3/4 or equivalent), and any other relevant document that you deem relevant to support your application.
Incomplete applications will not be considered.
You will receive the outcome of your scholarship application after the closing date. Decisions from the Selection panel are final and there will be no appeal process.
When will applications close?
Applications are open for July 2020 intake and will remain open until further advice.
Applications for March 2020 intake are closed now.
Note:The scholarship can be closed at any time once all scholarships have been awarded.
Need more info?
Contact us at internationalclient@csu.edu.au