Elite Athlete Scholarship
Session 1 Applications closed at 09:00am 5 Mar 2020
Outcome Notice Date:
12 Mar 2020
Available to:
Commencing Students; Continuing Students
Value: $2500
Duration: 1 year scholarship (students can reapply each year)
Equity and Merit Scholarships and Grants
The Charles Sturt University Elite Athlete and Performer Scholarship will provide support to elite athletes or performers to meet their training or competition requirements.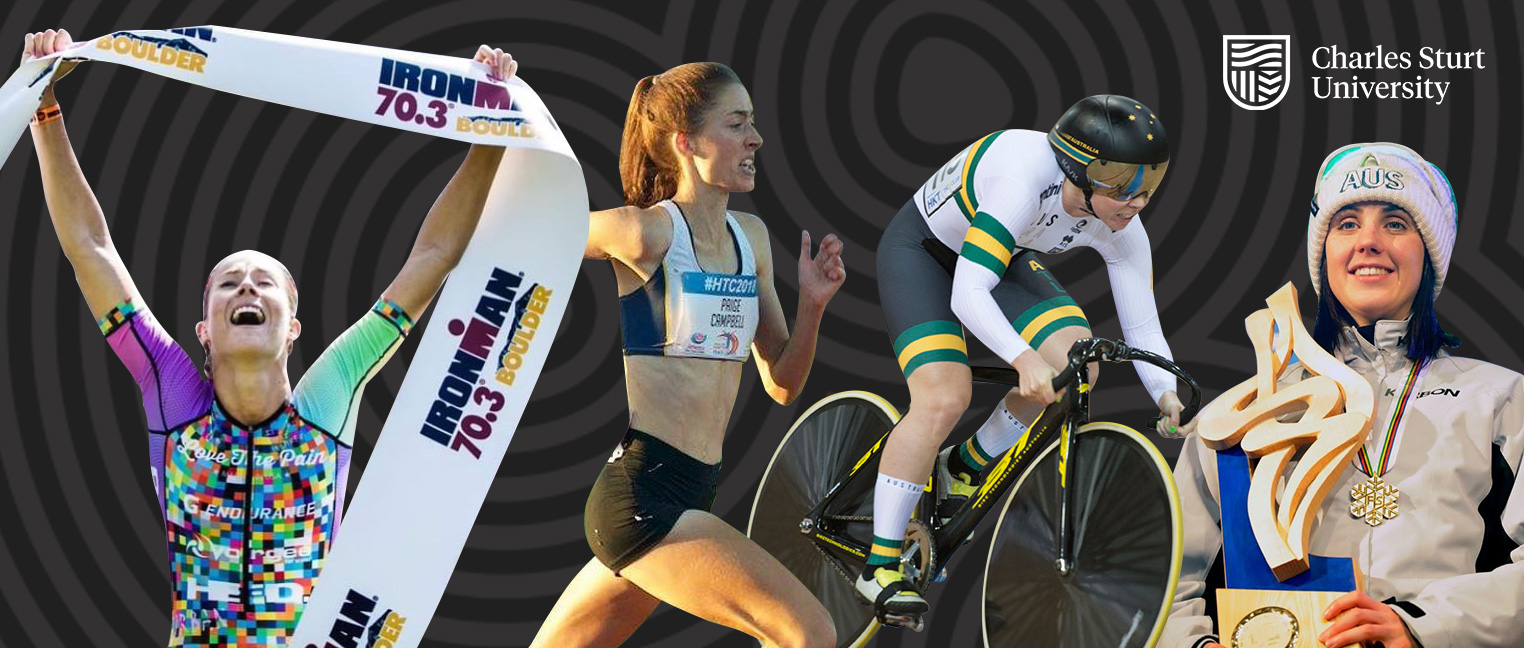 Am I Eligible?
To be eligible for this Scholarship you must be:
studying an undergraduate or postgraduate degree as an active student;
enrolled in a Charles Sturt University course as a Commonwealth supported student in a Commonwealth supported place. Full fee paying students are not eligible;
enrolled as a full time or part time student;
a commencing or continuing student. Continuing students must have a Grade Point Average (GPA) of 3.0 or higher (pass grade average);
an Australian citizen, a New Zealand citizen, a permanent Australian resident or a student with an Australian permanent visa;
able to demonstrate financial need associated with sporting or performing representation costs:
able to demonstrate proven sporting or performing representation at state, national or international level within the last 12 months;
PLEASE NOTE: To be eligible for this scholarship you must be enrolled in subjects and have met all eligibility criteria by the closing date of this scholarship.
Frequently Asked Questions
If you are receiving any other scholarship or grant for the purpose of relocating or accommodation you may not be eligible for this scholarship.
Applications received after the closing date will not be considered
A person is considered to be in financial need if they are in receipt of an eligible means-tested Centrelink benefit or are in financial hardship. Supporting documentation will be required to demonstrate financial need.
Yes you can, as long as you log back in and submit your application before the closing date.
It might take up to 24 hours for your email receipt to come through.
Have you checked your spam or junk mail folder?
Did you provide the correct email address?
If you still haven't received the receipt after 24 hours, send an email to scholarships.officer@csu.edu.au quoting the application number, your name and student ID.
An email notification will be sent by the outcome notice date, as advertised on the website.
Payments will be made be EFT to your nominated bank account or in some cases onto your student account or by voucher.
Register your bank details with CSU via online administration.
You must notify the CSU Scholarship Office immediately by emailing scholarships.officer@csu.edu.au. Upon receipt of details regarding a change in circumstances, CSU may reassess your eligibility.
CSU receives a high volume of applications for scholarships and Grants, meeting the eligibility criteria does not guarantee applicants a scholarship offer.
Forms and Documents
How to Apply
Session 1 applications closed at 09:00am 5 Mar 2020
Already applied?
My application
Login to see your Equity Scholarship and Grant applications